The value of a product is completely subjective, and it is the relationship between the price of the product and the price. In this gap we want to include those products whose value proposition was not enough.
---
Twitter Peek
It was a device developed by Peek and Twitter that allowed the user to tweet anywhere and without connexion. It was launched in 2009 for 99$ with a monthly fee or 199$ without the fee. The problem was that it could only be used for twitter, which most of the phones in the market could do with and app [1].
Umi
Cisco decided to launch a product for doing high quality videocalls. The price was 599$ plus 25$ monthly fee. However, the potential clients remained loyal to the free options in the market, such as Skype or FaceTime [2]. It was retired from the market after a year [3].
Kin 1 and 2.
These products were specially targeted for teens that were obsessed with social media. Only 6 weeks after the release the project was cancelled due to extremely low sales, around 500 units. The main reason was that the price was close to an SmartPhone, which it wasn't, being less useful that the counterpart [4].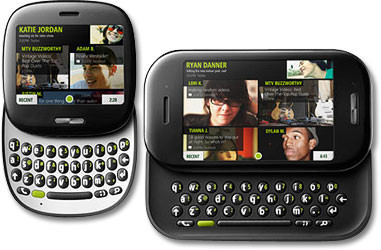 Lisa
It was a desktop computer made by Apple in 1983. Its price was close to 10.000$ and it was marketed as a personal computer. Even Jobs recognised that the amount was too high. The Machintosh PC was launched a year later for 2.500$ [5].
Mighty Wings.
"The Price wasn't that competitive" announced McDonalds CEO Don Thompson. The initial price per chicken wing was around a dollar, which was lowered to 60 cents just to sell the stock. Moreover, some clients complained because they were too spicy.
---
As we can see, offering a great product with a price that the client is willing to pay is crucial. Even though you can play with options like offers or lowering the price, it is important to know the needs of the client and how much it is willing to pay to fulfil those needs.
[1] D. Macsai, "Product Review: The Five #Fails of Twitter Peek," Fast Company. 2009.
[2] S. Dubois, "Cisco's new Umi: The answer to a question nobody asked | Fortune," Fortune. 2010.
[3] J. Bort, "Cisco's Alternative To Skype Has Quietly Been Killed - Business Insider," Business Insider. 2012.
[4] M. Buchanan, "Microsoft Kills Kin," Gizmodo. 2010.
[5] R. Bianchini, "The different fate of Apple's Lisa and Macintosh (and why design matters)," inexhibit. 2018.
[6] A. Lutz, "McDonald's Mighty Wings Didn't Sell - Business Insider," Business Insider. 2014.